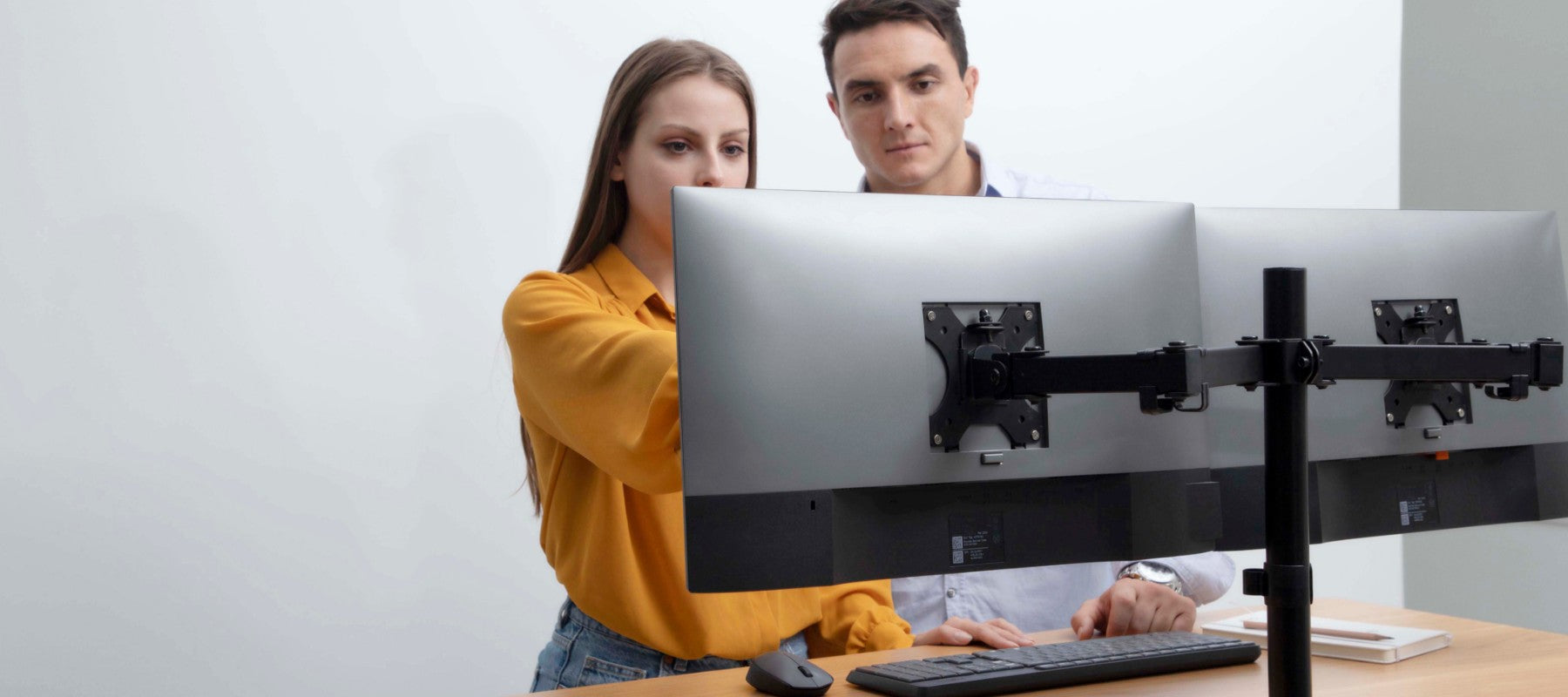 Welcome to ATUMTEK
Anyone who sits at a computer all day knows how damaging a sedentary lifestyle can be on your back, neck, and spine.
At ATUMTEK, it is our dream to put an end to backache and neck pain once and for all. With our cutting-edge ergonomic office and home products, we aim to maximize comfort without sacrificing work efficiency.
Where We Came From
ATUMTEK was started by Len, an engineer who spent over two decades toiling away at the office. One day, he found himself unable to stand up straight without experiencing a terrible pain in his neck. He tried just about everything he could think of to make the pain go away but nothing worked. Due to his intuition and experience as an engineer, Len soon realized what was causing the problem.
You see, Len was an unwitting victim of neck pain caused by extended periods of sitting at an uncomfortable office set-up. With his engineering skills, Len set out to design a better office set-up that paid as much mind to his health as it did to his work. From there, he began developing the products and mission statement that would go on to form ATUMTEK.
Where We're Heading
ATUMTEK is inspired by your comfort. Whether you need the ultimate home workstation to boost your productivity or a cozy interactive office-space designed for co-working, our collection has got you covered. We are here to change your work lifestyle for the better.
Quality Office & Home Products for a Healthy Lifestyle
Every one of our products is thoughtfully engineered from the ground up. Our engineers come from a place of personal passion, aiming for each and every product to take home and office comfort to brand new heights. We desire to take a solution-oriented approach to every problem we encounter, creating work and home environments that promote health, comfort, and productivity.
ATUMTEK Offers Friendly Service with a Customer Guarantee
ATUMTEK stands behind its products. We want nothing more than for all of our customers to have the best experience possible. If you have any issues with a product purchased from ATUMTEK, we offer an extended 3-year warranty, as well as a 30-day money-back guarantee. We aim to make ourselves easy to reach. If you contact us, we will get back to you within one business day. Your comfort is our passion!