Are you trying to set up a home office but have limited space? If yes, then you have come to the right place. We have prepared a detailed guide on how to create a small and stylish home office while overcoming all the challenges that come with it.
4 Tips for setting up a home office
Setting up a home office is a very enjoyable task but at the same time a test of your perception. You might be struggling in setting up a cohort for yourself. For this, do consider a few aspects.
1. Find a right space
For a home office, one desire of a place that is quiet, peaceful and gives you an opportunity of only your time. It is highly recommended to figure out a place that is away from your lounge, living room, or where most people congregate. Remember:
Office space can be small
Should be away from people
Should be calm
Little wall area
Preferably with a window view
If you still have difficulty figuring out space, just realize that even a cupboard without the doors can work as an office table.
2. Get a office desk
A workspace is incomplete without a desk. But if you have a tiny home office, you can use any desk or table lying around the house as your office desk. It should be big enough to accommodate your computer, keyboard and mouse or laptop. No need to place additional items and cramp it up. The more organized it looks, the more efficient will be for your performance.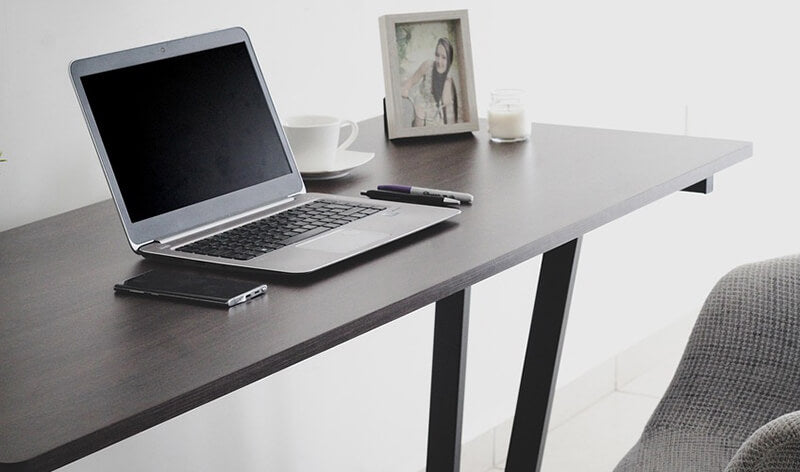 You will be surprised to know that the atmosphere has a great impact on your:
Mental and physical health
Temperament
Body stresses
Adrenaline levels
Social life
And psychological factors
3. Make your chair ergonomic
The most realtime challenge faced while working is the neck and back pains. This happens due to the uneven posture that we develop while our working practices. Scientific research shows that our sitting patterns affect:
Spine alignment
Uneven body pressure
Circulation of oxygen in the body
Loss of fluids in the disc
It is highly recommended that a reasonable sized ergonomic chair must be bought. Such chairs allow vertical and horizontal adjustments with the recline option. In this way a person can:
Maintain 18-24" straight contact with the screen
Balance head movements
Relax arms at right angle desk
Keep spine supported
Knee and hips correction
Keep feet flat on the floor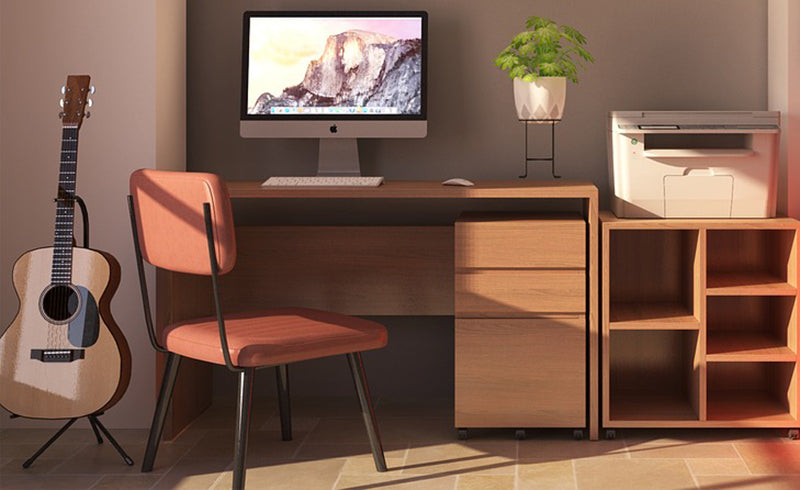 These basic positioning features can help man a broader endurance from bodily stresses and aches. Above all, do make sure you have frequent pauses and breaks for physical exercises or even a walk away from your screen.
Related: How to Avoid Neck and Shoulder Pain While Using the Computer?
4. Organize your workspace
The real essence of setting up a home office is to utilize the minimum space and organize it to such extent that it looks tidy and attractive. Try to declutter your office desk, and place only certain things of your frequent use. This organizing part must incorporate:
Managing cables by Cable Clips
Stationary holder
A small desk plant
A picture frame of someone special
A dim lamp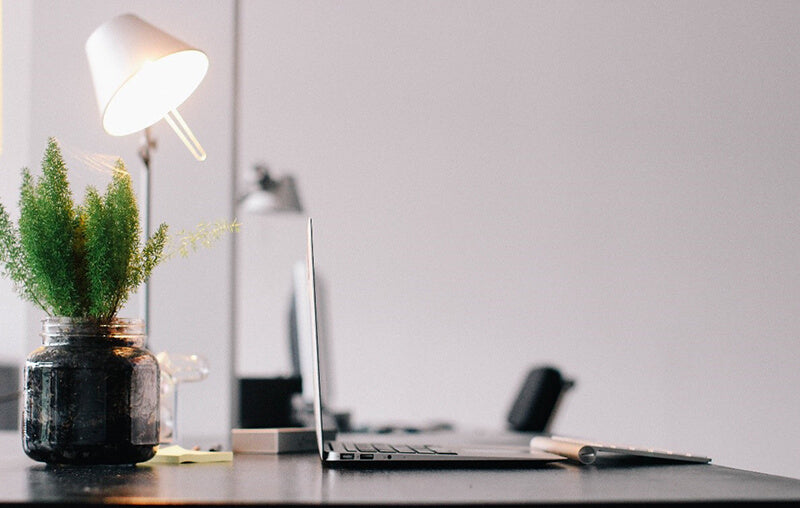 These things are more than enough for setting up a magical office spot in your home.
Small gadgets, the bigger impact
Above all, we will recommend you to get some small accessories that can help you organize the setup. These things have less material value but talking about its usage, it is immense.
Cable clips
Syncwire Cable Clips help to organize your messy power and connecting cables. It helps you to get rid of those conventional cable ties which only allowed one-time use. Syncwire uses the latest 3M German technology and can be attached over any surface.
This ensures:
Organized cables setup
Almost weightless
Various slots
Varying diameter
Can be used as a pen holder and even toothbrush holder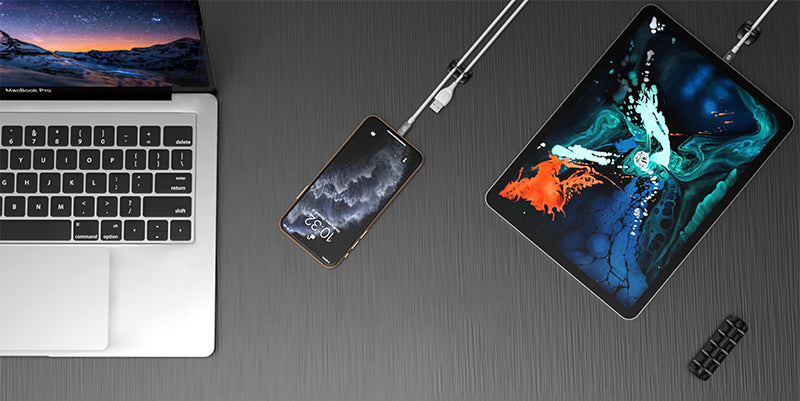 Wireless charger
Compatible for all latest Android and iOS devices, a wireless charger by UNBREAKcable allows astoundingly fast charging which helps save more than 45 minutes of your time. The charger supports:
Variety of power settings 5W/7.5W/10W
Works best with Qi-enabled devices
Ultimate protection from heating elements
Safety system to avoid over-charging
With these features, a wireless charger can even help avoid charging problems of again and again pinning up the device and disorganized wires' situation.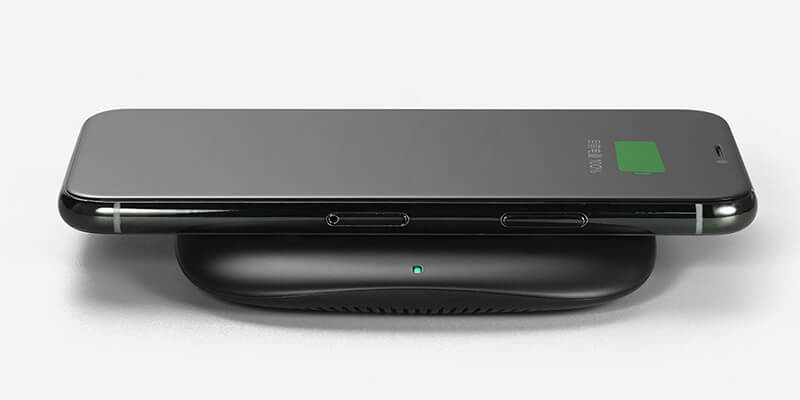 Monitor arm and riser
While working on a designing a bifold newsletter or writing an article, remember to put neck straight and maintain perfect direct contact with your screen. But you seem like difficulty in managing this due to your desk and chair arrangement. In this situation, we have got you covered with a Single Monitor Arm which allows you to 3D displace your monitor screen and adjust it according to your ease and comfort.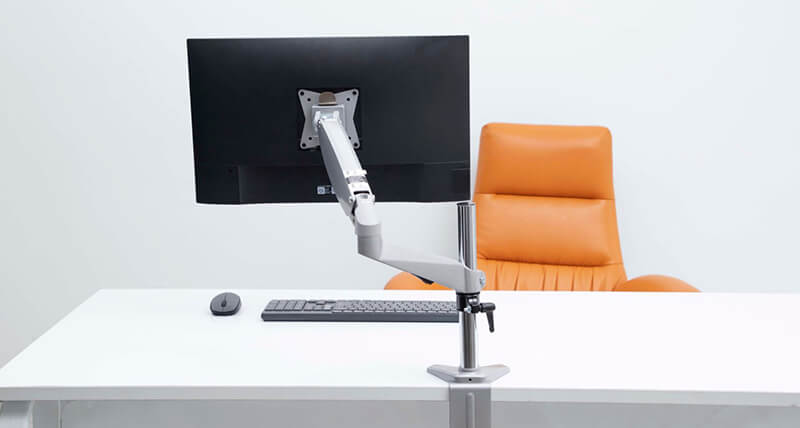 This stand provides:
Ergonomic comfort, by vertically adjusting the height of the screen;
Tilt motion, by allowing 360 degrees rotation of the screen at a fixed height;
Universal compatibility, the ATUMTEK arm is compatible with all types of screen sizes;
Save space, this saves a massive space over your desk by holding the screen.
Now you can even find the monitor riser which enables you to play your Arcade and multiplayer games while sitting in the comfort of your bed.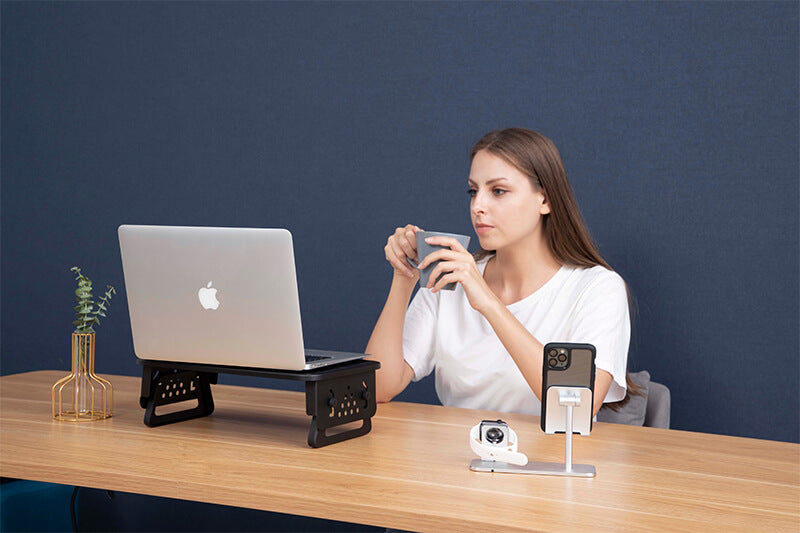 The future of working onsite is unknown, and setting up a home office seems to be the only feasible option at the moment. Therefore, we should try to utilize the limited space in our homes and invest in inexpensive yet smart options to have a comfortable and productive work from home experience.